Explore My Music
Immerse Yourself in Carmen Tosca's Chillout Melodies and Ambient Tunes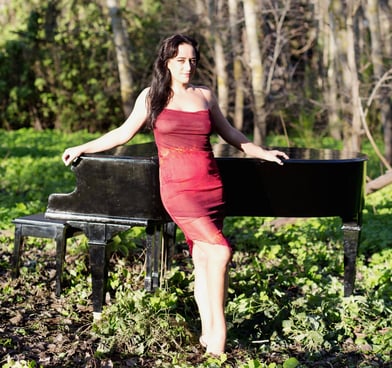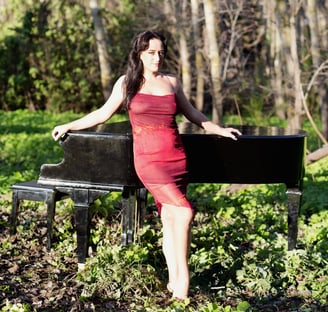 Latest News
WOA's Goa Chillout Zone Vol.12 hits the official Top 10 in the UK, with the 3rd position on the iTunes UK Easy Listening Charts, and Amazon's Best Seller list at number 6.
Read the Press Release here
Meet Carmen Tosca
A true creative force who embodies the spirit of a modern Renaissance artist. With a diverse range of talents and passions, Carmen is an accomplished musician, composer, artist, animal lover, and intuitive healer whose creative endeavours inspire and uplift.
Reviews
When progressive rock spawned the New Age offshoot, this is what it had in mind, not pallid one-dimensional advert jingles, and when she gets the final timbral and pitch-matching far ends of her work fully in synch, we're looking at a new first-level voice in the genre.