A Creative Force Driving Positive Change
Meet Carmen Tosca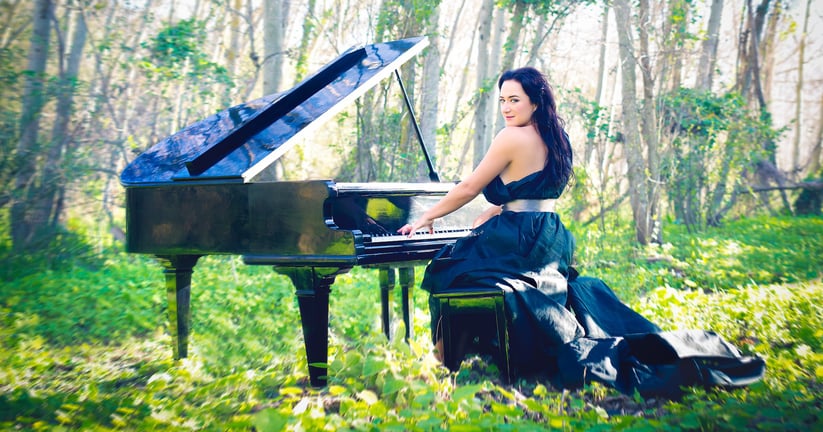 Meet Carmen Tosca, a true creative force who embodies the spirit of a modern Renaissance artist. With a diverse range of talents and passions, Carmen is an accomplished musician, composer, artist, animal lover, and intuitive healer whose creative endeavours inspire and uplift.
Carmen's musical journey began when she was just five years old, starting her lifelong love affair with the piano. She is a self-taught artist who produces and arranges her compositions in the genres of ambient, chillout, new age, and electronica, creating a unique sound that transcends musical boundaries. Carmen's debut album, "Wind," was released in 2008, followed by "Time Only" in 2010. Her subsequent releases include various singles that form part of the album "Revolution" and impromptu recordings from her piano, collectively known as the "Flow Series." Carmen's music has appeared on several internationally renowned compilations, including Goa Chillout Zone Volumes 6, 7, 8, and 12, and Independent No. 1's Vol 5, released through WOA Records.
Carmen's love for photography began 25 years ago while working as a web designer. After completing a short course in photography, Carmen realized it complemented her existing skills and began freelancing. Her travels have taken her to various parts of the world, enabling her to capture images that evoke different emotions. Carmen's work has been published in magazines and newspapers, and her favourite subjects include fine art, architecture, interiors, portraiture, travel, and landscapes.
Beyond her music and art, Carmen is an animal lover with a deep passion for the animal kingdom. She considers all animals to be sentient beings and desires to help end their suffering at human hands. Carmen serves as an Animal Communicator and started the ALFA (Abundant Life For Animals) foundation in 2012. The foundation cooperates with non-profit organizations to promote animaltarian projects, inspiring others to contribute to a greater universal cause.
Carmen is a visionary who brings immense passion to all her work. Her unwavering dedication to her craft and a deep-rooted desire to positively impact the world resonate through her art, music, and advocacy. She fearlessly pushes boundaries, challenges perceptions, and encourages others to embrace their own unique creative paths in the pursuit of a brighter and more compassionate world.