Reviews for the album "Wind"
(released 2008)
Folk & Acoustic Music Exchange
www.acousticmusic.com/fame/p06275.htm
This is a New Age CD by one woman, a keyboardist who reminds of Suzanne Cianni, sundry Ibiza tripsters, a dollop of the better 70s Sky synthesists, elements of the IC roster (Software, Peter Seiler, Dancing Fantasy, Robert Schroeder, and the quasi-prog lads Klaus Schulze trotted out in the era), and more than a little of the Higher Octave / Private crowd. Could be wrong, but I'm guessing the percussion is sampled and triggered; if not, then Ms. Tosca ain't a bad percussionist either. Even so, she's certainly humanized the oft sterile ambiance of keyboard skins.
The atmospheres of Wind are lush, built well, spinning out sonic narrative like passing vistas viewed from a car window or cloud-hopping balloon. Polyrhythms keep materials squarely from falling into the monochromatic mistakes of so much of this mode, and Tosca allows herself plenty of time with each track, letting progressions go where they should. More than once, I was reminded of the late Pete Bardens' work in this vein for Baumann & Co.—and would that he might have extrapolated out this lengthily as well (alas, he passed untimely)—other times, a touch of Liz Story peeks through, as in "New Life" and elsewhere, though Tosca goes places Story never would, especially when a Berlin Pulse edges in a la Cybotron. In fact, New Life is an excellent exposition of the breadth of this woman's prowess, fromdelicate wispy filigree to muscular vibrant full-blooded élan. When progressive rock spawned the New Age offshoot, this is what it had in mind, not pallid one-dimensional advert jingles, and when she gets the final timbral and pitch-matching far ends of her work fully in synch, we're looking at a new first-level voice in the genre.
By Mark S. Tucker
Folk & Acoustic Music Exchange
82 Leadmine Road
Nelson NH 03457 USA
NeuFutur
http://neufutur.com/?p=14319

"Il Pleure Dans Mon Coeur" has a shuffling feel to it that showcases the nuanced and complex nature of Carmen Tosca's work, and the track's length (topping out at around 9:45) ensures that there is more than enough time to go through different genres and styles before the track closes up. There are hints of ethereal, electronic, dance, tropical, and even goth music to be had here. The spontaneous nature of Tosca on "Il
Pleure Dans Mon Coeur" and throughout the whole of "Wind" keeps listeners on the edge of their seats, while breaking the stereotype that longer songs have to drag or otherwise be unwieldy.
"New Life" immediately elicits imagery of a baby in the womb before touching upon all the wonder and grandeur of being in a new place, or by being the title entity. While there may be some vocals present, Tosca has relegated their use to further the harmonies and arrangements present on "Wind"; the narrative is as a result much more cogent and more well-established than it would be on a comparable vocal work.
"Sunday Afternoon" presents Tosca's mid-disc foray into shorter tracks, a move that showcases her skill in making more concise and hard-hitting tracks.
For example, there is a tribal feel to "Sunday Afternoon" that marries itself to a whimsical set of sounds that incorporate a Spanish flamenco style. The inclusion of remixes of "New Life" and "Sunday Afternoon" were really integral to breaking my previously-held perception that remixes only slightly changed the source material. Where a Pet Shop Boys track may be remixed eight different ways with only cosmetic changes (tempo, chorus arrangement), the remix of Tosca's tracks here give listeners a completely different context for which to enjoy two of the best tracks off of "Wind". The disc itself closes up with a bonus in "Waves", a track that seems transitory in the sense that it furthers the trends first broached by "Emma" and "Believe" but looks strongly to future Tosca recordings.
Top Tracks: Il Pleure Dans Mon Coeur, Sunday Afternoon
Rating: 8.5/10
-James McQuiston
Editor, NeuFutur (print magazine)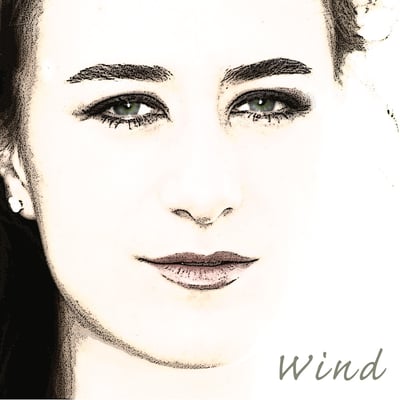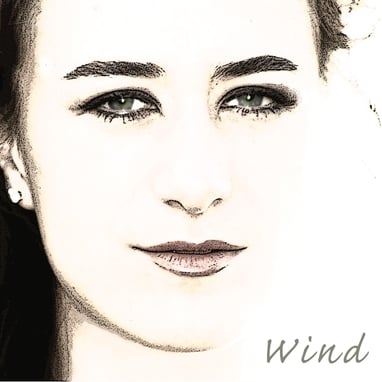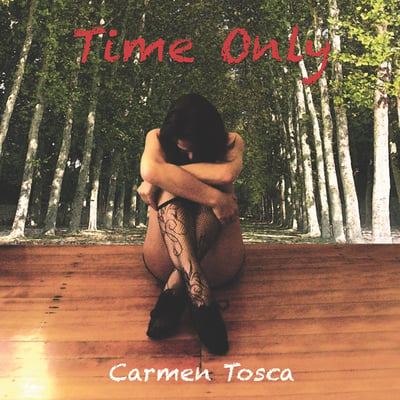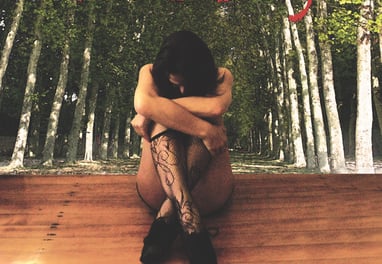 Suite 101
Instrumental and New Age album Wind is constant positivity and seamless orchestration.

- Melissa Kucirek
Immediately into Carmen Tosca's first track Wind, it is clear that this collection of instrumental transforms into a story similar to a "Choose Your Own Adventure." Each turn, each moment passed is an inspired encounter.
In each of Wind's 11 tracks, Tosca carries the listener to multi-levels of electric and classical sounds. Some feel like the listener has heard them before; they can't quite place it, maybe in a movie. Synthesizers infiltrate beds of piano and bongo drums tumble wildly through seamless songs.
Tosca, who grew up in the South African capital of Pretoria, welds a world of ambient sounds. These songs are the perfect companions to her photography portfolio. Unbeknownst to the listener, the compositions are continuations of piano-driven songs written years prior.
A personal favorite is "Dance With Light." As the steady piano garners attention, in walks a symphony of percussion. Now, for those not used to listening to instrumental or New Age music, the idea of clashing sounds minus words is daunting. In "Il Pleure Dans Mon Coeur" vocals appear in the beauty of the French language.
"New Life" opens with water, an almost gurgling sound. Half expecting the song to break into the theme song from "The Neverending Story," the stirring piano interrupts the 80s-sounding work. It's a bit like "Heathers" or "The Secret of My Success" scores. As the song progresses, the electronica becomes more pop-sounding. It's a burst of sound and energy – much like the "Hoosiers" soundtrack. Okay, enough with the 80s soundtracks.
As the title suggests, the elements of nature collaborate generously throughout Wind. What's interesting is Tosca's constant positivity. The emerging energy is light, and never feels dull or heavy. It's as if the sounds dance through the air.
This music is ideal for yoga, Pilates or a spa setting. However, the premise to enjoy the ethereal journey – no matter the mood- is warmly welcomed in Wind. For this writer, the songs reminded her of 80s soundtracks. In no way is it a bad reflection on Tosca. Rather, it's a sign that the writer watches way too many movies.
Music is a Universal Language
One of the best things about instrumental music is the imagination the listener garners. The compelling strings and sounds almost dare listeners to fill in the blanks, and create their own adventure. Tosca's Wind besieges the audience with eclectic imagery and a tapestry of flavorful music beds. Each piece is a new opportunity to explore music's universal language.
Skope Entertainment
http://skopemag.com/2010/03/05/carmen-tosca-wind

Carmen Tosca attempts to blow you away with her new album, Wind. The CD consists of 11 tracks that are in the realm of electronic/new-age/ambient. The disc also displays classical moments and comes across as being extremely intercontinental. This record oozes with creativity where Tosca makes good use of sounds, sound effects and instruments. Carmen had a true vision in mind when she created this tranquil Wind full of bright, colorful ambience.

Tosca actually started playing the piano at age five and playing pop songs by ear in high school. Her love of music carried over into her other passion of photography where she now also runs her own business, Tosca Studio. Worth noting that she was inspired by a Swedish film called "As It Is In Heaven", which is about a music conductor whose wish was to open people's hearts through music. Opening people up to a vibrant new style is exactly what Carmen Tosca is attempting to do here. Her exhibit named Wind is an audio display of musical art in its own right that will require careful observation.

Wind moves steadily along here with percussive elements that dominated this recording. The beats were very catchy and appealing to hear as they enticed the listener. The impact of percussion on this record was a huge aspect as you even experience African rhythms & beats thanks in part to Tosca's South African roots. Another important ingredient to the mix was the presence of the piano. Carmen played her instrument of choice with such elegance and poise.

On track two, you hear some enchanting vocals and on installment 4, "Emma", you enter a world full of sheer wonder. Track three, "New Life", gives off a very cool underwater sensation that is quite hypnotic. Some rad sound effects further add to the allure of this composition, which is discovering all of the great mysteries of the deep blue sea. Tosca captures the true essence of this sense of ocean life through her musical approach. "New Life" truly was fascinating to me because of how it left you wondering about this world below us. This "New Life" comes to life right before your ears and leaves your senses in amazement.

I definitely picked up on what Carmen was doing here and I really commend her for her efforts. This work was nothing short of engaging that keeps your mind audibly stimulated throughout the album. The use of sound and the incorporation of the percussion beats really stand out to me as being the key factors. The overall peaceful vibe was heard loud & clear and honestly I think this could be an excellent meditative soundtrack
By Jimmy Rae
Radio Indy
The relaxed and well orchestrated instrumental production of, "Wind" by Carmen Tosca, is comprised of wonderful contemporary/easy listening compilations.
Tosca's well written compositions mingle gracefully around various instruments creating a beautiful blend of songs with New Age style.
Splendid sound textures abound on "New life" as the piano enters the score with crisp and clean clarity. The percussion moves with steady and solid support on "Emma" while the strings glide with sweet and melodic tonality. "Slow Motion" breathes with soft, subtle guitar while the rich strings add color to the melodic melody. The beautiful ballad, "Waves" embraces a gently rolling piano lead as the strings bring to life a soft and soothing vibe.
If you're looking for innovating and fresh, ideal mood music, then sit back and relax to the beautiful music of "Wind."
Caught in the Carousel
Atmospheric and elemental, Wind settles frayed spirits with hypnotic, layered melodies. Tosca balances found sounds with synth and acoustic instruments into melodic, New Age electronica. This album is 90% gold, suitable for banishing inner demons and framing artwork.

- By Lyn Dunagan
Review for the album "Time Only"
(released 2010)
http://skopemag.com/2011/01/13/carmen-tosca-time-only

I had the pleasure of reviewing Carmen Tosca's last album titled Wind (http://skopemag.com/2010/03/05/carmen-tosca-wind), which was a breath of fresh air for the most part. Her new record Time Only stays in the realm of a new-age, electronic and ambient setting. There are, however, some nice surprises that Tosca throws in like some hot dance beats that are club-worthy. This unique mix of styles is what makes Carmen Tosca a stand-out artist.
It makes sense that "Carmen" means song and "Tosca" is a Puccini opera because Carmen Tosca is a true musician at heart. The overall vibe on Time Only is extremely tranquil as was the same case on Wind. I even mentioned during my review of Wind that "this could be an excellent meditative soundtrack". Tosca's new release included a song called "Meditation" to further prove this point of mixing music & meditating. Carmen relaxes your mind & body in full force throughout this entire 12-song set. Another great example of this would be on the song "Breathe" where you will be inhaling & exhaling with absolute ease. Her music displays an incredibly peaceful tone on Time Only as Tosca oozes with pure tranquility.
The CD starts up with the single titled "The Longing" that supplies a tribal feel and one catchy dance beat. Right off the bat, you sense that Carmen Tosca has an exotic mystique about her. Carmen adds an elegant touch of piano on "Voulez" while on "Digital Dream" she comes with a funky dance beat during part of the song. You get some very cool sound effects on "Luring in Trance" and then Tosca turns around and offers up an Old World meets New World atmosphere on "Jump Rope".
When you listen to this record, you will receive a diverse audio experience for the ages. The use of sound and focus on percussive elements was something that stood out on Wind and once again shines on Time Only. I was also very impressed with Carmen's use of beats that incorporated dance & pop, which blended in perfectly with her yoga-friendly tunes. My only suggestions would be to maybe add in some more unique instruments to the mix.
Overall, this new album proves that Carmen Tosca is a creative-minded individual who has a lot to offer the music world. Besides being a music artist, Carmen is also an accomplished photographer who owns Tosca Studio. Tosca's South African roots are highly present on this new recording as you will see that this worldly artist brings her original compositions to life on Time Only.
By Jimmy Rae (jrae@skopemag.com)